Hersi Herbs
Regular price
Sale price
$17.99 USD
Unit price
per
Sale
Sold out
Native to India, moringa leaves boast an impressive nutritional profile. Just half a teaspoon of Moringa Leaf Powder from Hersi Herbs is all you need to reap the benefits of this superfood, which is a good source of vitamin C, thiamin, riboflavin, and vitamin B12, also known to heal Anemia, Fatigue, Cholesterol, Arthritis, Thyroid Disorder, Diabetes, Digestive Disorder. Mix the powder into water, tea, juice, or a smoothie!
Studies show impressive weight loss benefits in people taking a multi-ingredient supplement containing moringa.
These statements have not been evaluated by the Food and Drug Administration. This product is not intended to diagnose, treat, cure, or prevent any disease.
Ingredients
Organic Moringa Leaf (Moringa Oleifera)
Share
View full details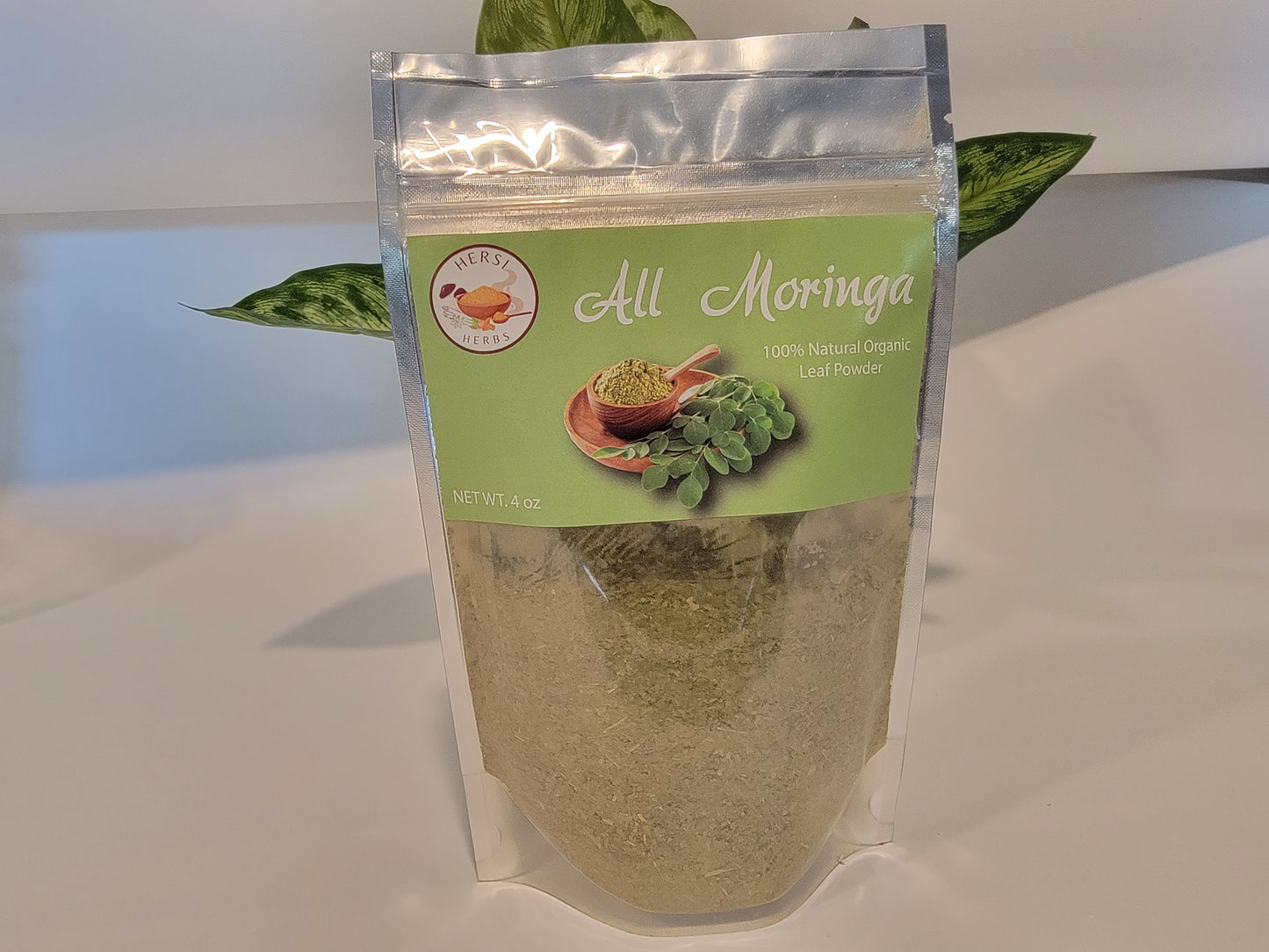 Ive bought this for mom, i cant say much from my end but she have said some amazing things about it. she got great results from it. shes already telling her friends about it :)
I dont use this, but my mom uses it and she said wonderful things about it